Office Removals Covering Sheffield, South Yorkshire
Whether you have an office of 5 or 50, Wright's Relocation Ltd can move your office securely and professionally. We understand how stressful it can be when moving offices; that's why we like to make the process less of a hassle and more of an exciting new adventure for your business. Our team of friendly experts will organise your move efficiently, meaning you can stay relaxed and comfortable throughout the process. We can help you with storage too if required.
A company you can trust; that will take great care of your business's crucial assets!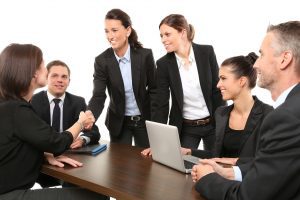 Planning Your Office Move
Here at Wright's Relocation Ltd, we ensure that we plan the move in accordance with your needs and requirements, and the time available. This allows us to fully understand what you require us to do and helps us work out the correct resources and equipment we need to complete the move, and which of our services to employ. We can advise you on planning, packing, a check list, and removal tips. We have moved many commercial businesses in our 25 year history.
Office Moving Projects of All Sizes
We have an extensive amount of office moving resources that are flexible in order to manage projects of any size, from small office moves to large ones with 100s of pieces of equipment and furniture We are here to help you with all aspects of planning and executing your office move.
Get in Touch – contact us today
For more information regarding office removals, don't hesitate to call us today on 0114 438 6958 or send us an email and we will respond as soon as possible. We can provide a free quote with no obligation on your part.
Our customers highly recommend us. You can find our reviews on Google here and on Facebook here.