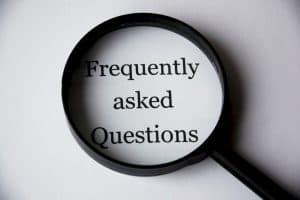 These are the most common questions that we get asked – feel free to call us if you have any other unanswered questions 0114 437 2798 or email [email protected], or go to our contact form here.
What does it cost to move house?
The price depends entirely on the property sizes, contents and distances between the two properties. We can quote an hourly rate for 3 bed property or smaller. Our customers tell us that our prices are very competitive.
How do I get a quote and is it free?
You just need to call us on 0114 438 6958 or email us [email protected] or complete our contact form to arrange for a free home survey with no obligation.
Is it necessary to have a home survey done?
No, you can get a quote without a survey, but you will need to provide us with as much information as you can, such as how many items you have and what type they are, the type of house you are moving from and to, number of floors and any unusual access requirements.
Can we book a moving date provisionally?
We will provisionally book your removal but if we get a firm booking later we will advise you that the date is no longer available.
How much notice do you need for a removal?
Usually 7-10 days notice is adequate for booking a house removal, but the more notice you can give the better.
Are you insured?
We are fully insured up to £25000 and for a small fee we can increase this cover to suit your requirements.
What do you use to protect furniture?
We use proper removal blankets to cover all items of furniture all other covers can be provided at customers request.
Do you protect the carpets?
We always make sure carpets are well protected.
How long does it take for a house removal?
This will depend on the size of the house and the number of items of course, but on average it takes between 4 hours for say a one bedroom house to 9 hours or so for a four bedroom house.
Do I need to empty my drawers?
For safety reasons and to make sure there is no damage, drawers in large furniture must be emptied. Drawers in smaller furniture can be left in, depending on the contents, especially if they are breakable.
Which vans do you have?
We have various sized vans and use the most suitable for your particular removal.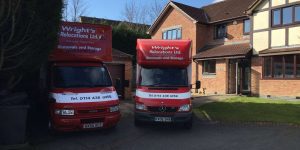 Do you take items into the upstairs rooms that I cannot lift?
We provide complete removal from any part of your house to any part of the new house. We do all the heavy lifting so that you don't have to!
I am only moving a short distance, does that reduce the price?
Short distance removals have little effect on the time it takes to move a house. The loading and unloading of the vans is the time consuming part of removals.  Our customers tell us that our prices are very competitive.
What is waiting time?
Waiting time is the time between when we arrive at your new house and when you get access to the keys.
Why do I have to pay for waiting time?
Our quote is for the time it takes to complete the move without any waiting time. We can quote hourly rate for 3 bed property or smaller
Can you disconnect my washing machine?
We can disconnect your washing machine if it is straightforward. Many removal companies won't do this for you.
Will you do all of the packing and unpacking?
We can carry out a full pack or a breakables only pack. Or, you can pack by yourself if you prefer.