Removal Services Throughout Sheffield
Wright's Relocations Ltd provide professional and dependable removal services throughout Sheffield and the surrounding areas. With over 25 years' experience in the business, we can help you plan, prepare and travel when moving house, office or stores. We are passionate about making our removal services and process as hassle free as possible; this is because we understand that this can often become a stressful period of time.
We are fully insured for removals and pride ourselves on offering the most comprehensive and professional service to all of our clients.
Planning Your Move
We understand that planning for your move is a crucial aspect to ensure it runs as smoothly as possible. There are many things to consider when packing items, choosing companies and decluttering, so ensuring you do this correctly and choosing a method which will be most beneficial to you will make your move a less stressful and daunting experience.
It is advisable that you begin planning your move two months prior; this gives you the time to go round your property and find those items you no longer need, use or want, you can then take these to your local tip, or call Wright's Relocations Ltd and we will do this for you. Alternatively, you can give the items to your local charity organisation.
Decluttering in advance can significantly reduce the price you pay for your removal, create a checklist of what you want and need to do and tick them off as you go as this will help you stay organised. Below is a checklist which you can follow in order to prepare for your move in the most effective way.
Packing Your Items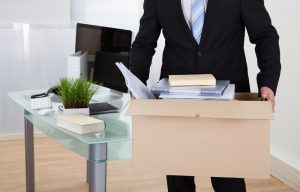 The team here at Wright's Relocations Ltd understand that for most people the most stressful part of moving properties is the packing process. This is why we offer our removal packing services prior to your move; we specialise in packing delicate objects correctly and carefully as well as packing all your items effectively. We also provide storage services to help with your house or office removal.
Moving House Checklist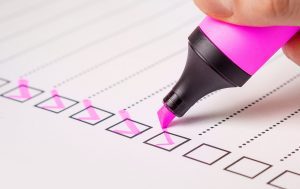 Use this checklist as a guide to ensure you are fully prepared for your exciting new adventure in plenty of time. There are plenty of tips in here for you.
4 Weeks Ahead
Notify your utility suppliers – electricity,gas, water etc
Make a list of companies to advise of your new address after you have moved – include credit card companies, banks, council tax, tv license, mortgage company, credit cards, loans, mobile phone contracts, car insurance, home insurance, life insurance, car log book (V5C) etc. Use a calculator to see if there are any better deals that you can get at your new address (especially energy deals)- go online to check prices, but remember cheap isn't always best, but saving money is always nice.
Inform regular subscription services of your new address
Organise your utility connections at your new property
Check with your local council if you are due a council tax rebate
Consider booking days off work and childcare if necessary
Redirect your post
Cancel or transfer your Broadband Internet contract – look for a cheaper deal
3 Weeks Ahead
Begin to run down the content within your freezer
Consider where your furniture is going to be placed in your new property
Arrange insurance to cover the contents at your new property
2 Weeks Ahead
Put aside any flammables and paint to transport them on the day, or dispose them
Begin to pack non-essentials; begin at the top of the property
Empty your loft and shed
1 Week Ahead
Rearrange your TV, telephone and internet service
Inform the people on your finance and medical lists
Two Days Ahead
Defrost your freezer
Begin to bring down pictures, mirrors and ornaments
Set aside the items you want to be transported first
Disconnect appliances
Moving Day
The day you have been preparing for…
Strip the beds
Lay down protection for floors and furniture
Label boxes where your furniture should go in the new property
Make sure sentimental items and money are protected and moved carefully
Take meter readings for both homes
Please contact us if you need some more help with this – 0114 437 2798 or email [email protected]