We have various sized vans and use the most suitable for your particular removal.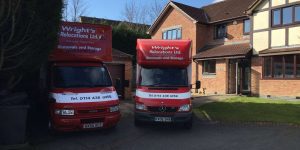 Click to show
Do movers pack everything?
Full service movers will pack up your entire house for you with trained packers who can get your belongings safely boxed up in a fraction of the time it would take you to do it yourself.
How do I prepare my house for moving?
Here are some important things to do before the movers arrive: Purge your home. Sort out your belongings and declutter your home
What addresses to change when moving house?
The post office, since notifying the post office of your change of address will get any mail redirected for 12 months. ... Tax office. ... Social Security Administration. ... Gas and electric. ... Phone, cable, and internet. ... Other utilities. ... Home or renters' insurance. ... Your employer.